2018/19: Snowboarding weekend in Kronplatz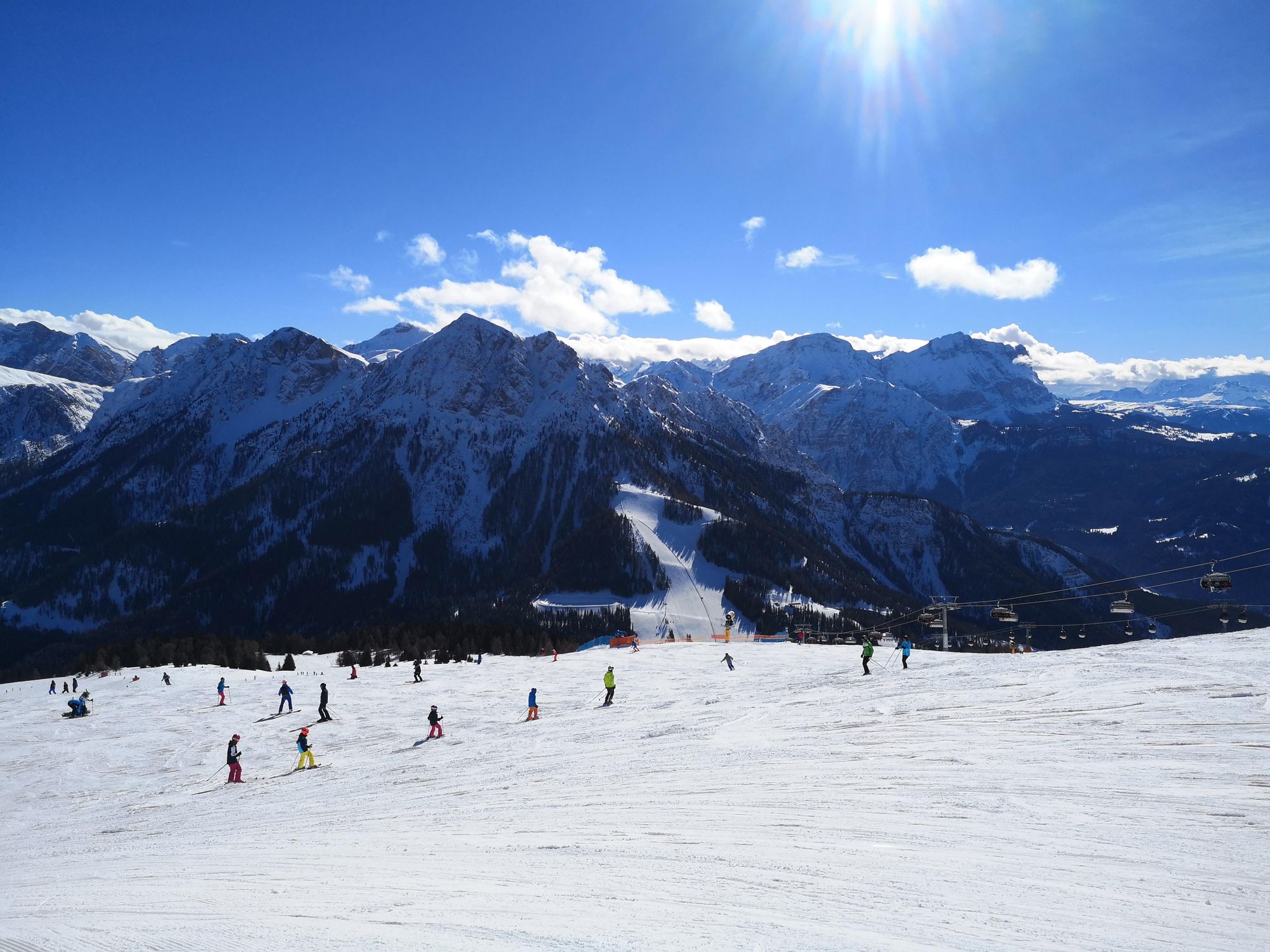 As we are planning our 2019/2020 winter vacations it's worth remembering and documenting our last winter season snowboarding experience.
In February of 2019, we have been practicing snowboarding for the second season. We still felt newbies who need more and more practice. We spent the previous season practicing at our local mini ski resort and taking a quick trip to Slovakia's Jasna Ski Resort. The main requirement for this year's ski resort was to have plenty of wide and long blue slopes where we can continue our practice.
As browsing through different ski resort websites I cam across Kronplatz that is well described in the Telegraph article.
We spent a long weekend in a beautiful small village called Parrocchia San Vigilio di Marebbe. We have stayed at a very memorable Mölgg Dolomites Residence where every room had a name of a skiing race location. The room was equipped with a mini infrared sauna that was just perfect to relax after the day of skiing. From the residence, it was just a short walk to get to the entrance of the skiing center.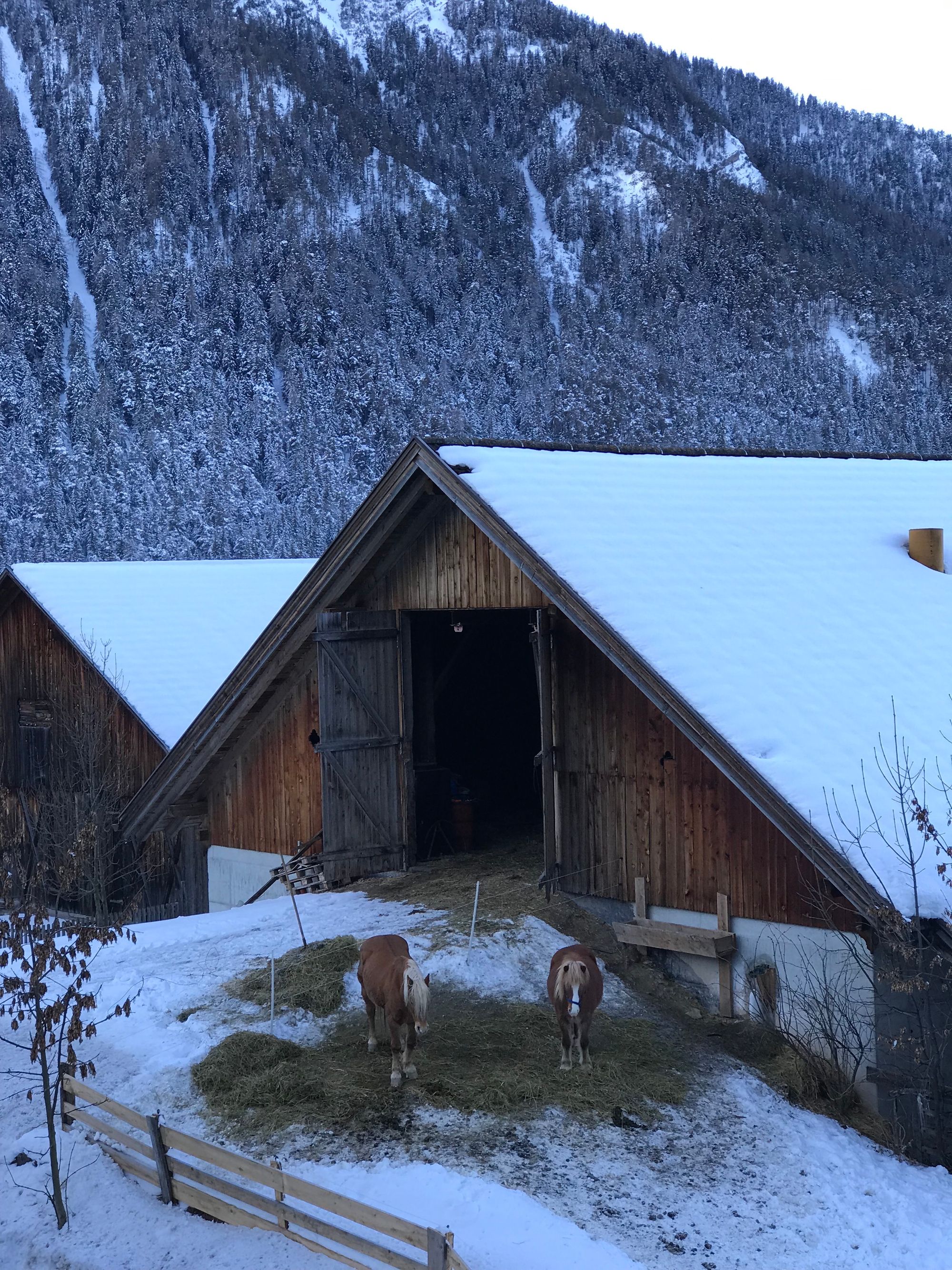 As we started skiing on Thursday morning it felt empty and spacious. Without any queues, we got our equipment and got to the top of Kronplatz. From the very top, there were many wide slopes to ride on. In mid-February, the weather was warm and sunny. We quickly found our favorite slope going wide and long with a small bar at the end of it. Every other ride going down we would go to enjoy some sun and glass of Spritz.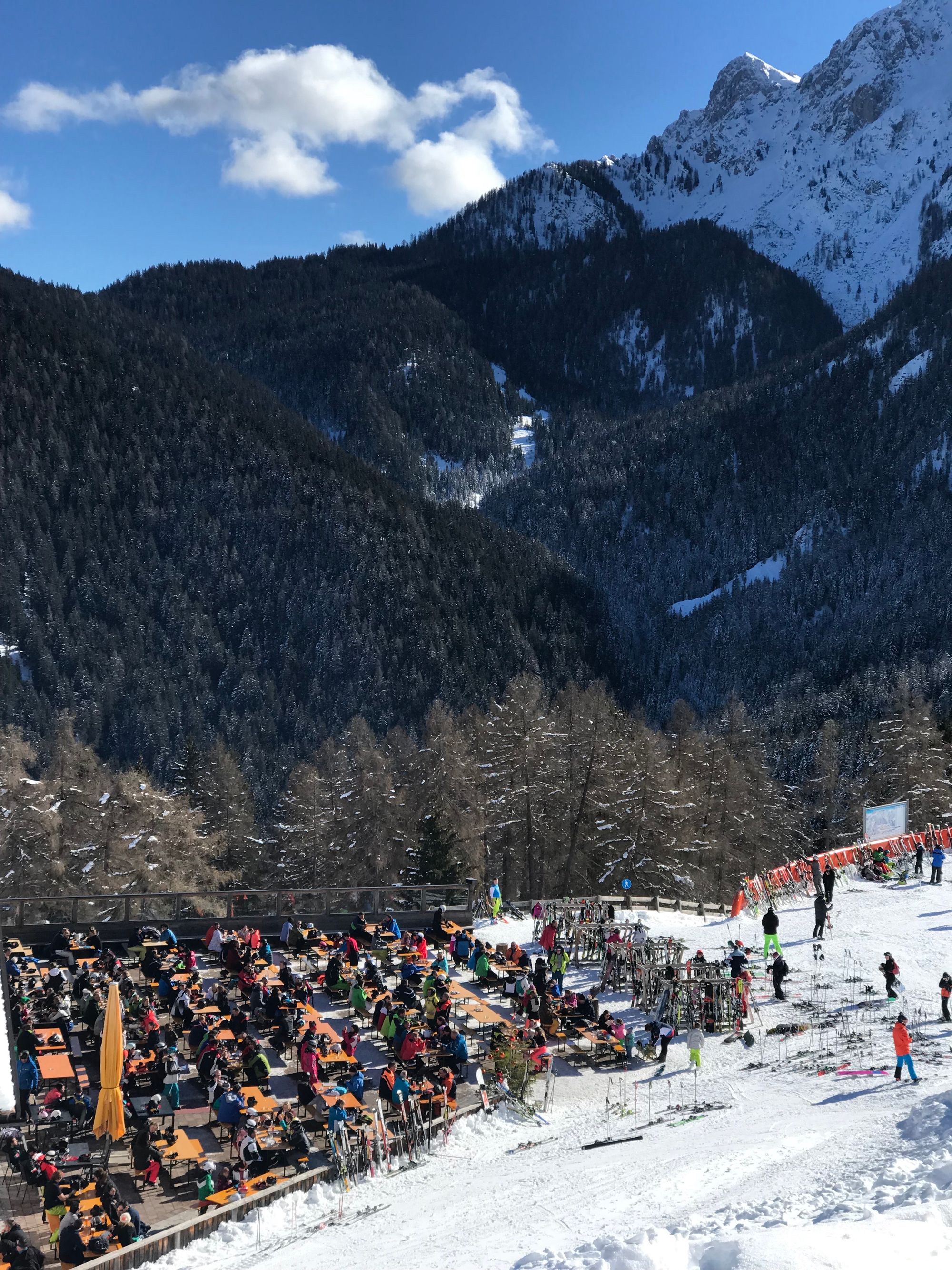 We really enjoyed the spacious slopes and we had plenty of room to practice. We wish we stayed more days that we could enjoy the improvements we noticed on a very last day on the snow. Nevertheless, it's a great location for starters.
The restaurants at the top were quick and the food was good. We wish there were more Italian food excellence at the places in the village. Nevertheless, we enjoyed cozy and friendly places that were no problem to get a table for two of us.
This is one of the resorts that we would definitely be planning to come back, especially because of the hotel residency and the village. But also, there were many slopes that we did not try since our capabilities allowed us to enjoy the blue ones.